It's already fall and the weather is getting cooler. Changes are in the works for small farm in 2018.
The old farm stand, which consisted of a hay wagon and a tent, had been showing its age, and this year it finally bit the dust. We replaced it with a sturdier structure, but it wasn't put in place until after we opened, so we used the tent temporarily while we worked on the new stand in our "spare time". This stand will last for a while.
The farm stand is now closed, but small farm will continue on a pick-your-own self-serve basis. Crops that have gone by will be mowed, but crops still producing will be available until the cold weather gets them. In a typical year that means there will be things available in the field until late October, but New England doesn't really have "typical" weather any more.
As of October 11, the fields are open for picking anything. No prices are set (since the produce is now of variable quality after a frost October 16) but we ask that you donate what you think the produce is worth to the Stow Conservation Trust. A jar is provided on the farm stand table for donations. Checks should be made out to the Stow Conservation Trust.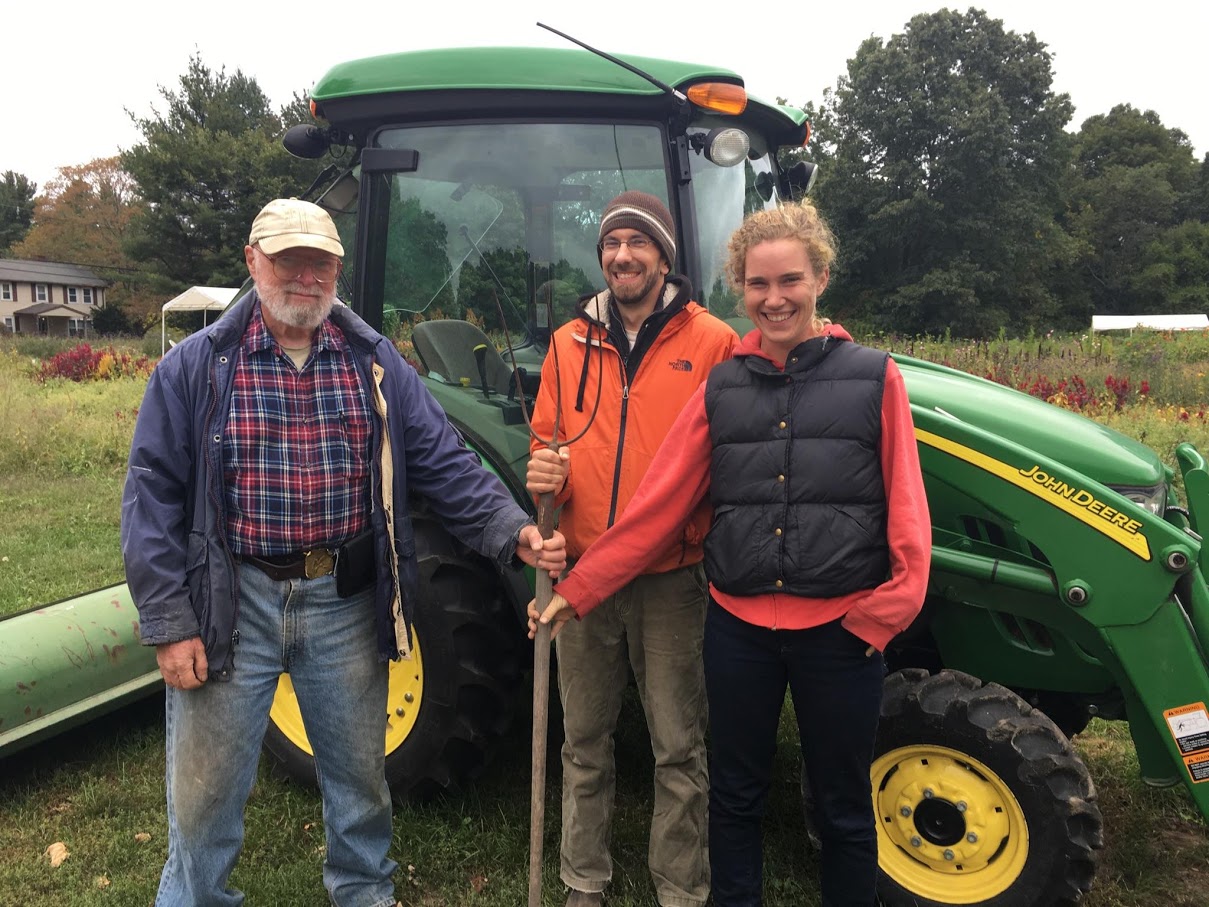 At the end of September, Dwight retired from the farm. We have a young couple, Elena and Karl, who will take over management of the farm starting in 2018, so small farm will continue. A few things will change, but the basics will still be there.